About Fenton Free Library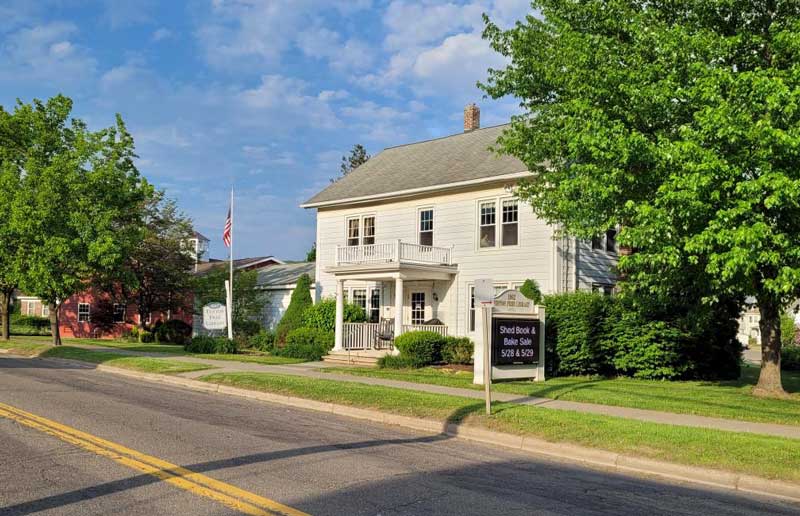 The Hillcrest Fenton Free Library was started
by a handful of interested citizens in the late 1930's. It struggled along for years on bake sales, card parties and door-to-door solicitations.
In the early 1950's, it moved from its original location
in the Ford Grocery on Chenango Street to the second floor of the Wolfinger Building.
The Chenango Valley Central School System opened its doors
and agreed to allow the public library to share quarters in the Hillcrest Elementary School Library in 1957. This enabled the library to purchase books instead of paying rent and utility bills.
The name was changed to the Fenton Free Library in 1961
when the Town of Fenton consented to give financial support. The Library was then chartered by the New York State Education Department. Soon both the school and public libraries were busting at the seams. So, the Fenton Free Library moved to rented quarters on Chenango Street in May 1967.
In November of that same year, Mrs. Raymond Moody and the late Mr. Moody
gave their home to the Town of Fenton to be used as a library. The building was then named the Moody Memorial Building in gratitude to them.
In the early 70's a new wing was built
to accommodate a growing collection of materials. The space now houses adult and young adult books, audio books and DVD's.
During unprecedented times in early 2002,
the library once again increased its footprint by adding an assembly space addition for new community programs for all ages.